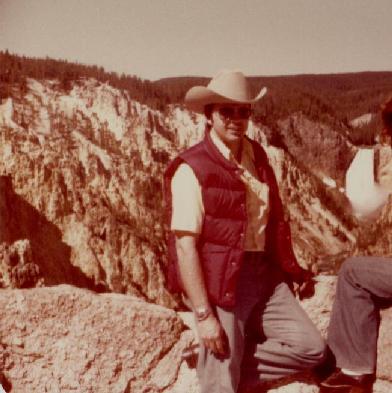 SPELLING VARIATIONS: Waterstraat Waterstrat Waterstraht Waterstradt Watterstrate Waterstrath Waterstrath Waterstreet Waterstridt
We welcome new submissions from everyone.
We also welcome queries from anyone about the Waterstraats, or Waterstraat history.
Please cooperate, and be helpful to everyone.
If you are searching for information, post your queries here.
Also, be sure to visit the ancestry.com message boards:
http://boards.ancestry.com/mbexec?htx=board&r=an&p=surnames.waterstraat
Thank you.
To get access to this site if you are still having problems:
Send us an email telling who you are, and your interests, to:

garymarriotinn@yahoo.com

(It always helps to get access if you attach some items, photos, history, etc. that you wish to be added to this site, with your email)
I apologize for everything in the past.
Phyllis' thought on mental attitude:
"I have reached a point in my life right
now where I have an inner peace that I
haven't had in my whole life because I've
been working a lot on going from within and
thinking of light and what my thoughts are.
Canceling negative thoughts. That brings
me to these thoughts. We should be into
abundance and not struggle. I think we
manifest what we say. If we sit around and
say, I've been struggling for so long and I
just don't know what's going to happen
next, that's a negative. You'll manifest that.
So think abundance, joy, be up, think
success, and happiness. That everything is
good. That will change your position in life."

(Las Vegas has been Phyllis McGuire's ("Sugartime") home since
1964)

New submissions
Hello!
I am researching my family history and have been stumped for many years about my Grandfather, Edward Waterstradt (b.7/12/1906). I was just surfing the genealogy sites this evening and came across the message boards for Waterstradt/Waterstraat and subsequently found the Waterstraat.freeservers.com site. Imagine my surprise when I see information about my grandfather, Edward, and my father, Jack listed on that site!!!
My father, Jack, still lives in Dansville, MI. He lives across the street from where his parents lived. He used to live down the street. When I was a girl, I would visit Ed and Edith every day! Grandma Edith was a schoolteacher in Stockbridge, MI for many years, but retired when I was small. Ed owned a Morgan Horse farm.
Jack married Lucille Katherine Wheeler. They had 4 children, Janet Lynn , Julie Ann , David Edward ) and Laura Jean . Jack remarried Joann Pearson in, I believe, 1982. Joann has 3 children from a previous marriage, but they have not had any children together.
If you have further information on Henry Waterstraat and Martha Schult, and generations before them, I would LOVE to hear about it!!! I have some of Edith Stitt's lineage fairly well researched too if you are interested, along with Lucille Wheeler's family.
I can't wait to hear back from you!
Laura (Waterstradt) Nelson
--------------------------------------------------------------------------------------------------------------------------------------------------------
Hi Gary,
I was reviewing my records and I see you had sent me a picture of Albert Garska's family about 1910. I have misplaced the picture and if you have time I would appreciate you sending it to me again. I know that sometimes things like that are hard to locate. I want to put the picture in the book with the rest of the family.
My niece was in Burwell, NE a few weeks ago and took some pictures of the tombstones that contains dates and etc. for my records. I also am interested in some pictures. As I mentioned before Johann Garska is my wife's g grandfather and I am trying to complete his family.
I hoping to hear from you.
Thank you
Gary Stiehl
---------------------------------------------------------------------------------------------------------------------------------------------------------
Hallo,my name ist Cornelia Priess, my grandmother is a Waterstradt-Girl. I am searching in time for my old Family. They come from Schwerin. May bee, some human beeing of the Family are now in USA. My family in the past builtd many buildings in Schwerin und in time we have 2 houses from theese time in the family. Could you help me to find contacts to other Waterstradt-people?
It would bee fine.Thank you for answer.Sorry for the bad English, but its 20 years agou, that I learnd it.
Friendly greetings, Conny
Contact Us
If still are having problems please send an
email to:

garymarriotinn@yahoo.com garymarriotinn@yahoo.com